Vaccines & Antibiotics are Obsolete
Gone are the days when we have to use toxic chemicals to combat viral and microbial infections. Vaccine-related injuries and deaths are undeniable. Chemical antibiotics intoxicate our healthy cells, too, making a full recovery impossible. Why take the risks when there's a far better way…
Read More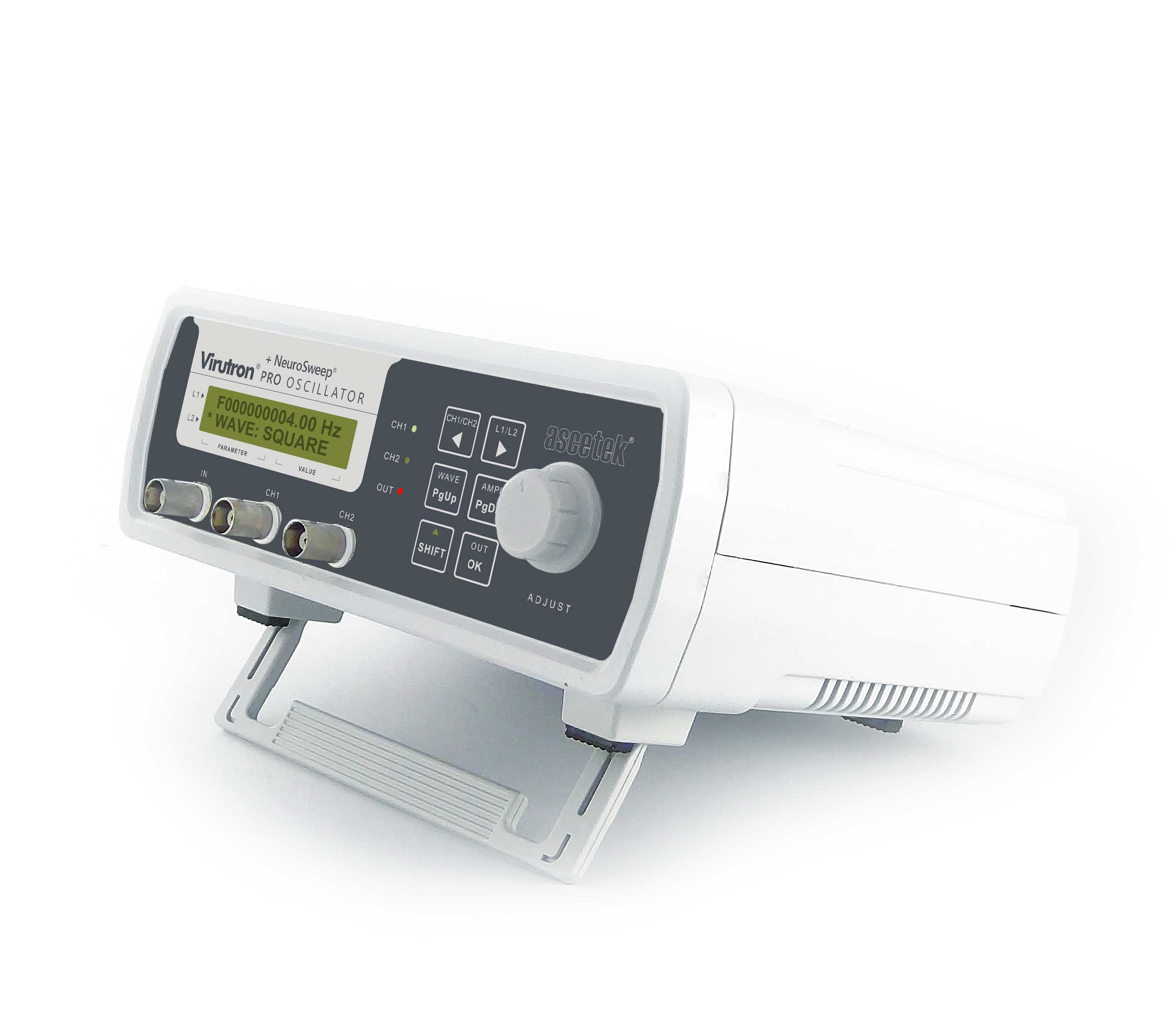 Virutron Pro Antiviral + NeuroSweep CES
Virutron® Pro is a non-invasive eTherapy device that is capable of delivering more than enough electrical pressure to neutralize any known and unknown parasites and viruses on demand. This ability negates the need for vaccines, chemotherapy and all other toxic antibiotics.
Its exclusive NeuroSweep® feature offers a precise implementation of CES/tDCS cranial-electrostimulation as a non-drug solution to withdrawal symptoms associated with drug/smoking rehabilitation, and for alleviating pain, depression, Alzheimer's, and other mental health issues.
Get rid of all your ailments in 3 months, or you can return it for a full refund if unsatisfied.
Learn more
People like you just love us
"Amazing healing for most of our people and without a doubt increased energy by everyone. Establishing logs and testimonials of course with so much going on… when we have four or five people sitting around to be electrified or waiting for their partner to finish there is a continual laughing and joking of high humor with insightful conversation continually…. most amazing.

​Thanking you for your support and the wonderful time for me and my friends to retrieve energy without side effects which lifts spirits and eases pain.​" – June 28, 2018

"As a group we are paying close attention to detox failures of course…. everyone is so very appreciative of the rebound of energy without any negative side effects and the economy of each session being just electricity…" – 22 June 2018

"We have been using the cancer-buster for three weeks since delivery…. currently there are eight people (from 55 to 78 yrs) using it daily… following the guide lines outlined in the manual…. all is going very well…. my personal use has been steady for three weeks now using it 1 hour daily…. tremendous energy all day compared to just months ago…" – June 18, 2016

My energy level has never been better. I don't feel lethargic in the morning as I usually do.

I've been sharing these wonderful things with others who are suffering from cancer among other ailments.

Thanks for what you do!

Your research work is excellent and scientific. I am now practicing your recommendations. Thank you very much!

I like the new additions to the book. They make the information more user friendly.

I very much look forward to getting a copy of the alternative energy book you are working on. Any idea about a finish date?? Can you send me an e-mail notification when it is ready for purchase? That would be great. I am in the process of reading the new edition and digesting the new info. Great work!! Keep it up!!

Thanks for all your help!

I'm fully convinced about the technologies that you've presented and from hereon I will follow all your advice. They are very practical and everyone should be doing the same. Thank you very much for what you do.

Thank you for writing a book that covers so much great info in a way that simpletons like me can understand. I'm looking forward to the next book.
"Your research work is excellent and scientific ..."
"Your research work is excellent and scientific. I am now practicing your recommendations. Thank you very much!" – Thomas Tong, Ph.D.
Download Now
Earn from Home
Earning from helping other people learn about the most logical approach to cancer and infectious diseases is not only moral, it's financially rewarding, too!
Join Now
You can have your own non-invasive eTherapy device that makes all vaccines, antibiotic and psychiatric drugs obsolete.